Designing an Open Plan Office Space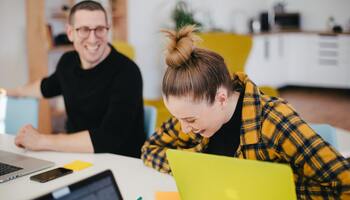 Open plan office spaces can provide many benefits for a business, from cutting rent costs to optimising the use of larger rooms. Additionally, an open floor plan builds a sense of community and team work between employees by encouraging collaborative working.
The layout of an open plan office depends on the type of work you do. In general, it will consist of multiple tables and chairs in close proximity to each other, allowing the team to communicate instantly, preventing project holdups and wasted time.