Last month, Transport Secretary Grant Shapps approved a rail infrastructure expansion project that will see an increase in the number and frequency of trains between Liverpool, Manchester, Leeds, York and Newcastle.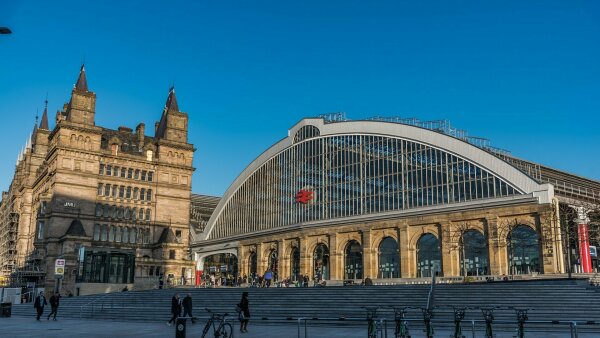 The project to upgrade the existing Transpennine railway is expected to boost both customer and commuter travel as well as rail haulage between these major Northern cities.
Here at the Centaur Properties, we are delighted to hear this. Liverpool is our home city and the location for several of our most popular business sites. Any major investment in our regional railway is a thing to be celebrated, but this project is of particular significance to Merseyside and Liverpool itself.
With greater freight capacity on the Transpennine railway, it means that goods bound for the North East no longer have to take a detour or rely on road haulage to get there. This could prove a boon for Port of Liverpool, giving it an opportunity to attract more cargo operators to the River Mersey.
This is great news for the city, as well as the companies doing business here. After all, it's not just the cargo itself that will come into Liverpool. More freight means more jobs in every sector – shipping, manufacturing, administration, and more. Old businesses will expand and new ones will crop up in this wonderful city of ours.
People will need offices to rent in Liverpool, as well as warehouses, industrial and commercial sites, and more.
With such a major upgrade in rail freight infrastructure, there has never been a better time to expand or relocate your company to Liverpool. Here at the Centaur Properties, we have several first-rate sites suitable for commercial and industrial enterprises alike. Liverpool has always been at the forefront of industry and commerce and these developments are likely to see that carried forward.
If you're looking for an industrial property or warehouse to rent in Liverpool that can benefit from this new rail system, get in touch with us today. A member of our team will be happy to discuss the various units we have available, as well as arrange a viewing.