Finding the ideal space to run your business can be challenging. For cities in the UK like Liverpool, commercial space availability varies between location and demand. Due to price and availability constraints, it's essential to have an accurate idea of how much space you'll need.
When you're looking to rent an office space for your business, you want to ensure that there's enough square footage to accommodate your employees, meetings, equipment, furniture, and have extra free space for potential expansion. To get you started, here is Centaur Properties' helpful guide on calculating your office space requirements.
How much space is needed per employee?
As a rule of thumb, it is suggested that you need at least 100 sq ft per employee for a generous space allowance - this allows 50 sq ft of desk space and 50 sq ft of room in communal areas. If budget and availability are limited, aiming for 70-80 sq ft per person allows for the essentials with less spare space for things like storage and breakout areas.
If your office will include additional areas other than workspaces, the space requirement will increase. For example, you may need to factor in the following:
A small meeting room with space for around 2-4 people requires approx. 100 sq ft.
A large meeting room with space for around 4-8 people requires approx. 150 sq.ft.
A manager's office usually requires a minimum of 100 sq.ft. More senior managers may require a larger space allocation to include additional furniture, storage, or equipment.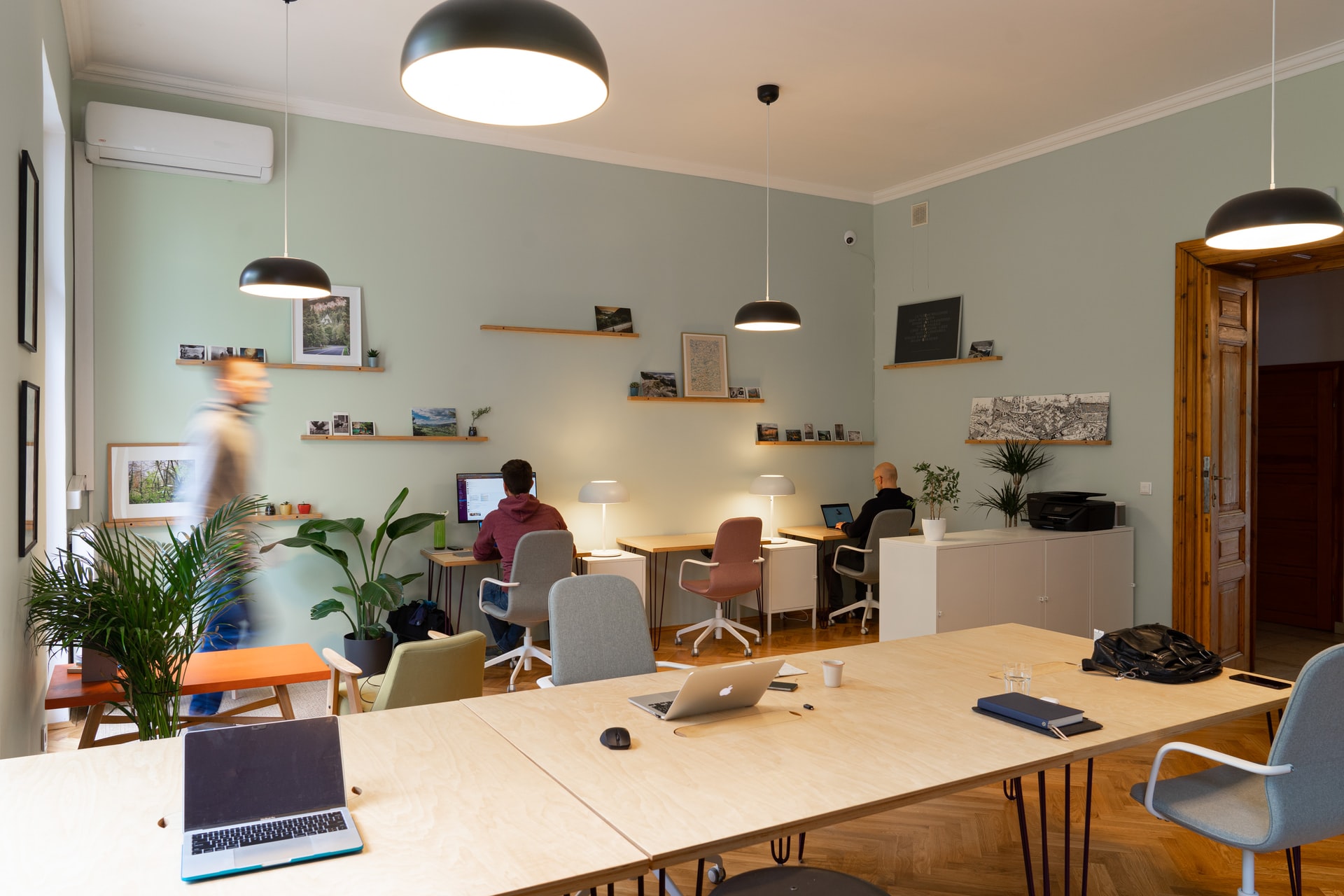 Decide on a specific office floorplan/style that works best for your business
Your business type and working preferences will determine your office space configuration. Whether your business works better with an open plan style office or you prefer a layout with segregated workstations for privacy, it will have an impact on the type of office space you can choose.
Opting for an open-plan office will encourage efficient communication between the staff, and it can reduce operation costs and space requirements by sharing resources like office equipment and printers.
For a work layout that favours individual work areas, you'll need extra space for the additional equipment, furniture, and partitioning involved.
Either way, there's also the option to adopt a multifunctional office space that adheres to both styles if needed. Opting for a larger space and using portable screens will allow you to switch between the two as needed. It's also great in case you need to implement new layouts to keep your set up inline with government guidelines relating to Covid 19.
Square Footage does not determine an accurate space proportion
When you're researching potential office space to rent, it's important to remember that not every square foot is created equal, so make sure to investigate the floor plan of the office space in person.
Some offices may have an unusual space allocation that includes things such as supporting beams, shaped walls, low ceiling heights, or rooms without windows. Renting office spaces such as these will make some areas unusable for specific tasks.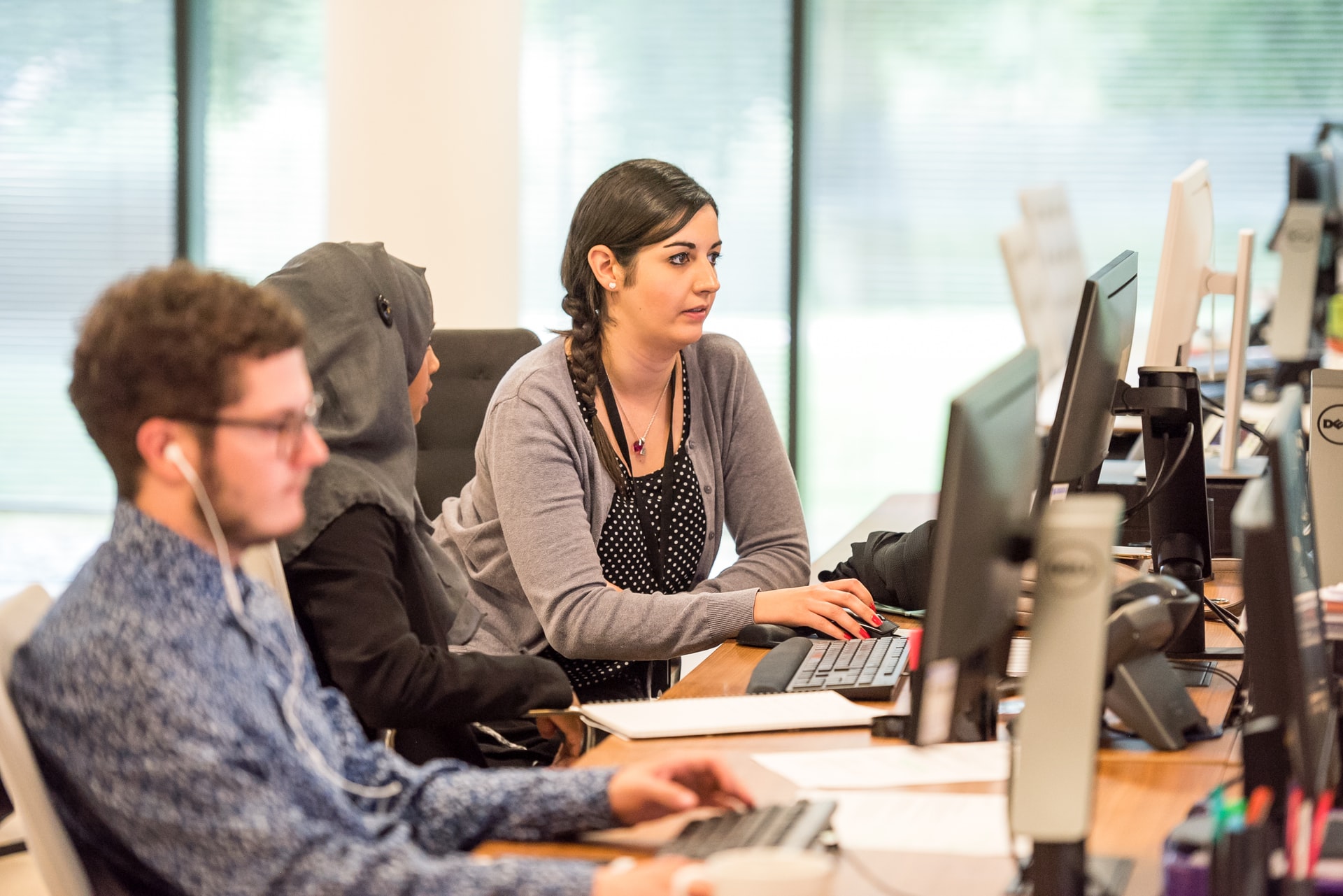 Do you plan to expand your business in the future?
If you're planning to hire more staff after your business grows, it's worth renting slightly bigger office space to make space for extra employees. The additional space can be used for storage, meetings, or breakout areas in the meantime.
Having an extra breathing space can do wonders for you and your employee's well-being, and when you start hiring more staff, you can gradually reduce the excess space over time.
Centaur Properties
If you're having trouble finding the ideal office space in Liverpool, Centaur Properties offer a range of properties in varying sizes. Browse our property to let page to find available options or call us on 0151 525 5569 for the latest availability or to arrange a viewing.