At the start of 2021, the UK government invested £2.5 billion in the National Skills Fund, giving many employees, adults, and students to improve their work skills, gain valuable skills and enhance their job prospects with free training. Such courses and qualifications range from accounting, construction, public service, teaching, engineering, conservation, agriculture, and much more.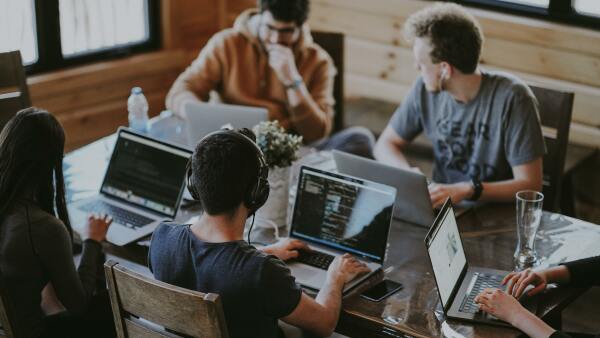 The scheme was introduced this year to help the country rebuild its economy from the collaterals of the pandemic and lockdown and support many that have found themselves either unemployed or stuck in jobs that aren't permanent.
As we move forward to the new norm, qualifying for the funded scheme will hopefully provide many adults with permanent and sustainable careers. Additionally, this can be an incentive for workers that want to expand their skills and potential career options in the future.
Benefits of the funded scheme for employees
The fully-funded courses are an excellent opportunity to improve the effectiveness of your current workforce, develop skill sets that allow your employees to undertake a wider variety of work, and enhance productivity and adherence to higher quality standards. It is proven that productivity increases exponentially when a business incorporates free training courses for employees. Other benefits include:
Higher morale and respect amongst employees
Better customer service and satisfaction
Enforces healthy competition amongst the company
Higher company reputation and profile
It makes the business more attractive to new potential recruits
All courses are offered to students, adults, and employees of all ages across the Liverpool city area. The City of Liverpool College has collaborated with the Government's scheme by providing many extensive courses as a part of the Lifetime Skills Guarantee.
So if you're situated in Liverpool, you are entirely eligible to enrol at the college. Most courses are flexible for full-time and part-time options to cater to adults with children, part-time jobs, full-time jobs, and other responsibilities.