Open plan office spaces can provide many benefits for a business, from cutting rent costs to optimising the use of larger rooms. Additionally, an open floor plan builds a sense of community and team work between employees by encouraging collaborative working.
The layout of an open plan office depends on the type of work you do. In general, it will consist of multiple tables and chairs in close proximity to each other, allowing the team to communicate instantly, preventing project holdups and wasted time.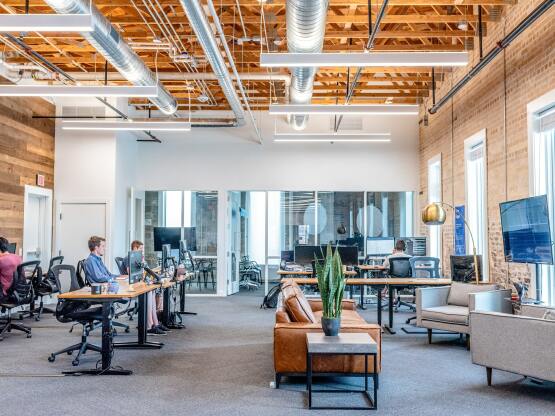 A successful open plan office design strikes a good balance between openness and privacy. To get you started, here is our guide on designing an open office layout.
Design with privacy in mind
Visual distractions and lack of privacy during calls or online interactions can disrupt the productivity of employees. Still, there are many ways to work around this problem.
Focus booths, desk dividers, and plastic screens can reduce distractions in an open plan office whilst providing privacy for more sensitive tasks. They also allow team members space to deal with demanding individual tasks and tight deadlines when needed.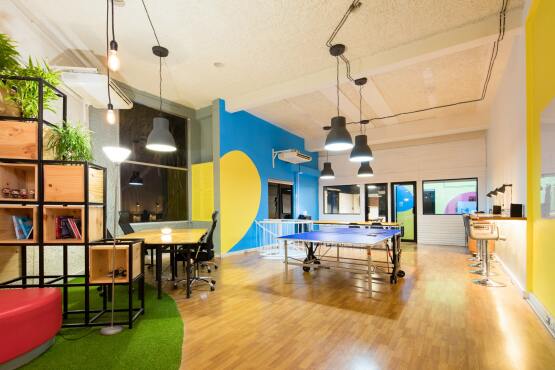 Add character and personality to shared spaces
Having a vibrant and inviting work environment can transform the whole atmosphere of the office. Whether it's the main office space, staff room, conference rooms, or kitchen, adding bright colours or a common theme to furniture, desks and walls can boost morale and creativity.
This doesn't have to apply to every space in the office, but an uplifting break room or lounge space will be much appreciated by employees who need to step away from the main office space for a short downtime.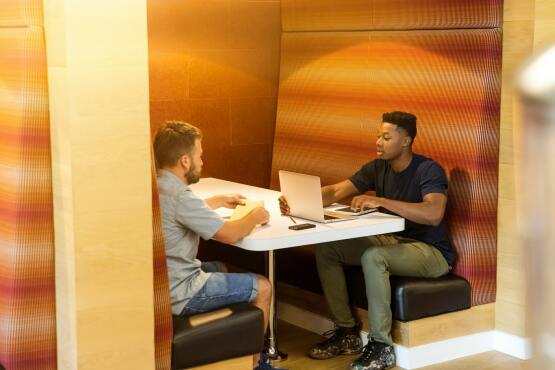 Be open to layout change and stay flexible
One of the main advantages of an open plan office space is the flexibility to set up a variety of different working areas. Whether you want to incorporate large communal desks or benches and stools into your floor plan, place comfortable sofas for informal team meetings, set up soundproof phone booths or enclosed diner style meeting booths, you have the option to readjust your office layout as and when required.
Including different types of working spaces in your office also allows your team to hot desk and choose a place to work that suits their current project.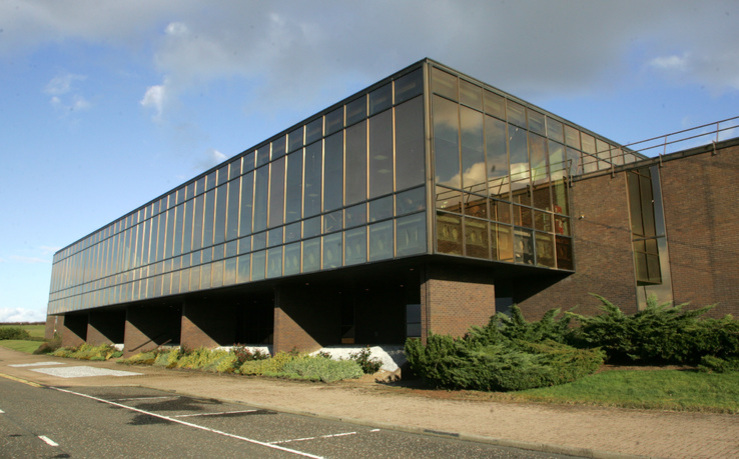 Here at Centaur Properties, we currently have three properties with open plan office spaces that are available for rent:
Located on a greenbelt area just outside of Ayr, the Mosshill Business Park is an excellent choice for businesses requiring easy access to and from nearby Preswick and Glasgow. With it's tranquil location and panoramic views of Arran and Ben Lomond, it is home to several international businesses. The site has 24/7 CCTV monitoring and secure parking.
Champions Business Park is a 26 acre business park located in Upton, Wirral, with convenient access to local public transport and the M53. The site has many open plan office spaces available to rent from 402 sq ft to 1,065 sq ft. The site has 24/7 CCTV surveillance, convenient parking, and a café.
66 Long Lane is a newly refurbished office block located in the popular Long Lane area of Aintree. The site is only 3 miles from the city centre, with easy access to M57 and local public transport. There are a range of open plan office spaces available to rent from 285 sq ft to 19,480 sq ft.
An open office layout is enticing for small and fast-growing businesses. If you require any help finding the right property for your office plan, then make sure to contact Centaur Properties today on 0151 525 5569, and our friendly team will find the right office for your business.