Here at Centaur Properties, we are constantly on the lookout for quality commercial premises for our clients across the country, and the new commercial unit we have available in the Clydesmuir Industrial Estate certainly meets that criteria.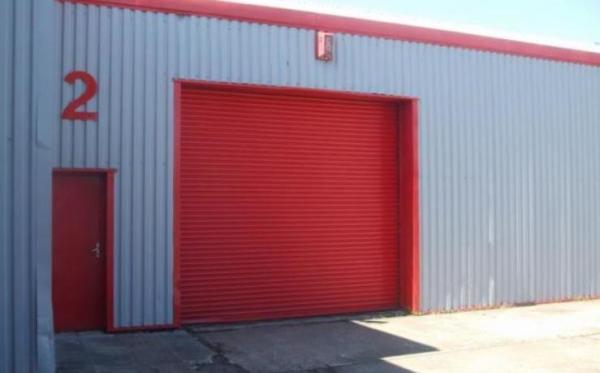 The Clydesmuir Industrial Estate is located on Clydesmuir Road, which runs along the eastern side of Cardiff. Being a mere two miles or so from Cardiff City centre makes it an easy commute for employees living in Cardiff itself, as well as in the wider South Glamorgan area. Access to the site is either via the A48 (and subsequently the M4 motorway) or direct from Cardiff centre via Newport Road.
The Estate itself consists of a number of large industrial/commercial units suitable for a wide variety of sectors. These units are all erected on steel frames, with brick walls covered in a plastic-coated steel sheeting. This makes them sturdy and robust units, well-constructed to deal with whatever the elements throw at them.
The units themselves are generously proportioned, standing around 14 ft at the eaves, and large folding steel doors granting access.
Clydesmuir Industrial Estate is a popular place for all kinds of businesses. If you're looking for a unit to rent in Cardiff, then you know you'll be in good company here. From catering and upholstery firms to engineering and software development companies, and even the famous Cardiff Indoor Flea Market, there are dozens of companies of every size and in every sector making good use of Clydesmuir Industrial Estate's prime location and impeccable services.
Why not make your own company one of them?
For more information about a unit to rent in Cardiff, call Centaur Properties today on 0845 872 6334, or email us at info@centaurproperties.co.uk. A member of our friendly and helpful team will be on hand to answer any questions you might have and to arrange a booking.