Barclay Business Park is in Aintree, Liverpool, and consists of multiple industrial units, offices and trade counters. With a diverse range of businesses operating within the park, there are many advantages to renting a property at Barclay Business Park that your business can benefit from that we have listed below.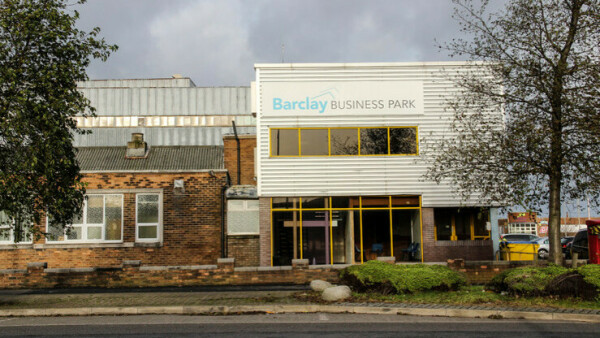 Employees
Barclay Business Park provides a welcome alternative to the steeply-priced commercial properties situated in the highly-congested urban areas. This isn't just beneficial in monetary terms to your organisation but favourable to your company in terms of commuting and getting to your premises, helping with greater productivity.  
Commute
If customers are also passing by or in the Liverpool region, the location of Barclay Business Park allows for easier visitation without having to consider the limited parking options of metropolitan urban areas. Public transport links are also close to the park allowing ease of travel to Liverpool Central Railway Station within an hour, whilst driving takes within 20 minutes.
Growth
Barclay Business Park also gives you the opportunity to grow your business without relocation. When you start out, the size of the business space you need may be minimal but as more customers are acquired and employees are brought on board, our additional units give you the option to increase your workspace. 
Close to Barclay Business Park is Barclay Trading Estate, giving you the option of a local warehouse, workshop or office space if required. Having inventory closely located to your office premises can help in keeping close tabs on stock levels and allow you to better manage external staff.
Not just a Business Park
There may be assumptions that a business park is far from any sort of attractions and is only suitable for work purposes. However, this is not the case with Barclay Business Park. There is a gym, park and multiple shops nearby allowing people that work in connection with your enterprise to enjoy their break time without having to travel to the heart of Liverpool city centre.
Contact Us
Need a helping hand? Why not take a look at our size guide where you will be able to get a rough guide on what size of office you might need.
Remember it is important to do your research before signing any agreement and if you need any additional information then our team of specialists will be more than happy to provide you with information about our business parks and office spaces. Contact us today on 0845 872 6334.