Centaur Properties are pleased to present 66 Long Lane, an established site in the Aintree area. There are nine units in total and they are currently available on flexible terms. All units have been recently refurbished to a high standard. This modern site also benefits from an extremely convenient location that is close to the city of Liverpool and also has excellent transport connections to other parts of the region.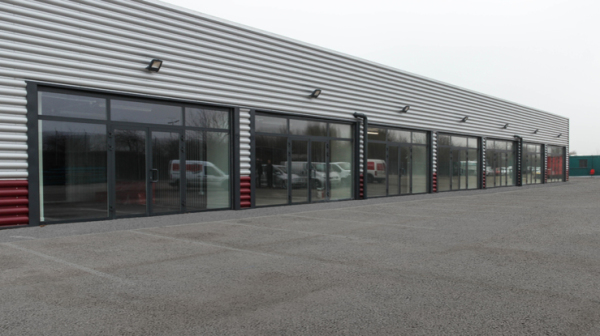 The ground floor of the property at 66 Long Lane offers a range of work-spaces of 500 sq. ft. that are ready for occupancy. These work-spaces allow a flexible base which makes them ideal for not only industrial units, workshops and trade retail units, but also for use as secure storage or as a space for personal projects. The first floor of this site offers a selection of office or flexible workspaces with sizes ranging from 200 - 500 sq. ft. which can be let in combination if desired. These modern offices have hardwood floors and large windows which provide a generous amount of natural light.
The property provides competitive benefits with all tenants having access to free WiFi and gym membership (subject to terms and conditions). The building provides convenient lift access which is a clear advantage for easy moving in, and the rates are inclusive of service charge and building insurance.
Long Lane in Aintree is one of the most popular areas for business and includes some of Liverpool's best known business parks. Only 3 miles out of the city with it's amazing culture and beautiful waterfront, this property is in an enviable location for commuting. As Junction 4 of the M57 is only a few minutes a way, it has excellent motorway links, but is also within walking or cycling distance of nearby Rice Lane, Aintree, Orrell Park and Walton station. Additionally the Aintree and Walton stations offer good cycling support to facilitate combination commutes and give site users more options.
If you're interested in renting any of the workspaces available at 66 Long Lane, or any other commercial properties listed on our website, call Centaur Properties today on 0845 872 6334 to discuss availability and to book a viewing.