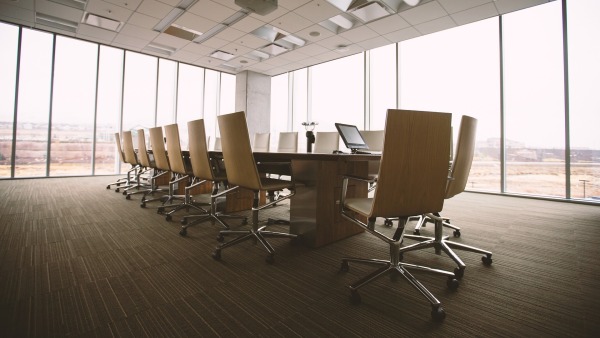 But which one is right for you?
Well, it is handy to ask yourself a few questions such as:
What type of business do I have?
How do we operate?
How many people will be working in the office
Do we need close amenities to function accordingly
Where are we currently based? City centre or further afield?
The above questions are just a few to think about but to aid your final decision more, we have provided you with this blog article to discuss the benefits of both choices and
Business Park
If you choose to have your office in a Business Park, you will find that the community all have the same business focus just like yourself, meaning you will be surrounded by like-minded people, whom all have similar goals and business ventures.
Opting for a business park also allows you to have a flexible growth path, providing you with handy options if you need that extra space - when your company grows, the environment grows with you!
Businesses parks are also well-known for being a cheaper option than a city-centre office and could save you valuable money in the long-term.
Centaur Property has a whole range of Business Parks that have space available for you and your growing business - take a look here and find your ultimate office space to rent.
City Centre
Operating in the city centre can be the ideal place to reside as there can be many benefits found working in close proximity to nearby amenities.
It may be an aspect you have not thought about before but stating that you work in the city centre can provide you with not only high-quality office space due to location and status, but your business will also receive instant credibility with a city centre address.
This would also provide easy access to potential clients and client meetings.
In addition to this, if you were in need to hire new staff, being in the city centre opens up the talent pool, allowing you to have a wider source of choice. If you were in a more remote location, this may be harder to attract potential employees to work for you.
Networking opportunities would be a clear advantage in having a city centre office as your business would not only be accessible but you are reachable to them! Attending local events is also a great way to find new business and seek new suppliers too - making a positive mark in the local community.
Here at Centaur Properties, we have a range of available city-centre office space that would be ideal for your business venture - take a look here at our work units to rent here!
So which is it?
It is clear that both options will be able to provide you with the core benefits for your business's success and progression. However, every business is unique so the final decision is down to you and how you operate as a company overall.
Choose us
Need a helping hand? Why not take a look at our size guide where you will be able to get a rough guide on what size of office you might need.
Remember it is important to do your research before signing any agreement and if you need any additional information then our team of specialists will be more than happy to provide you with information about our Business Parks and Residential City Office space.
Contact us today on 0845 872 6334 for a free, no-obligation quote today!